WifiKill APK is the app which will make having a fast and reliable WiFi connection possible even with public networks. Quick and safe internet connection is something many of us consider mandatory to be able to function adequately and well. And it is no wonder, considering that in the current world, we need WiFi for basically everything – from talking to your friends, getting new information, and checking your e-mail.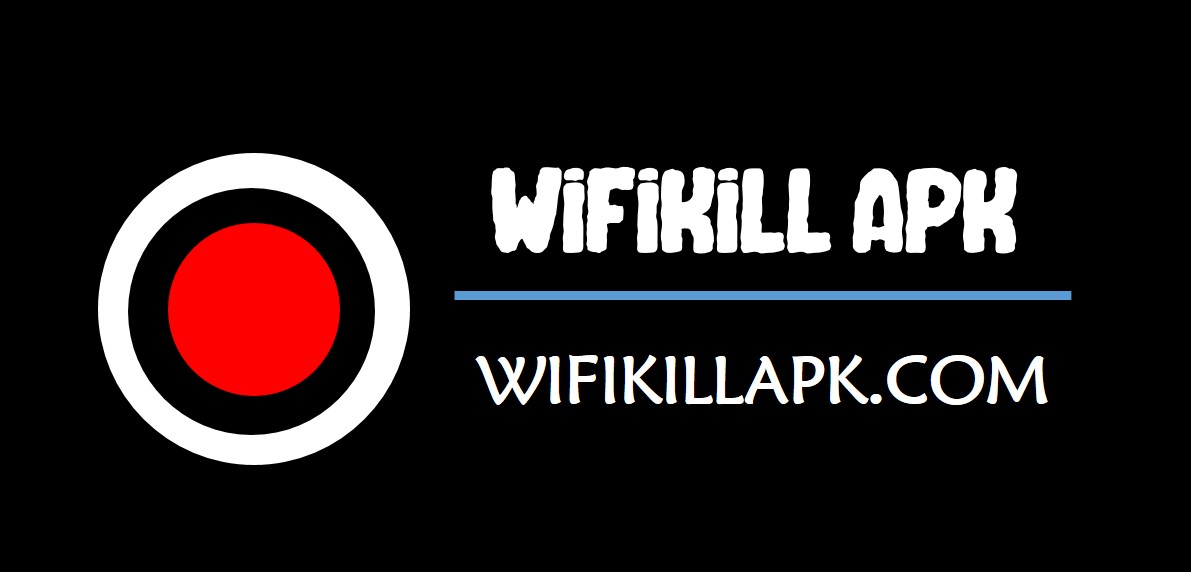 However, everyone has been in a pinch while using public WiFi. During our everyday bus commute, in your favorite coffee shop, or even at work. There is a ton of people connected to the same network, and are making your life miserable by wasting that precious speed on doing something that is probably stupid or unnecessary.
These situations mentioned above are the reason why someone created WifiKill application, and why you ought to download it on your mobile device. Just imagine that in those situations, or any other in which you have to connect to a public network, you were able to disconnect everybody else and use the full power of given wi-fi. That is what this application is for, and you already know you need it. Now, with the help of Wifikill app, you can enjoy watching movies and TV series seamlessly on Cinema HD APK by connecting to any public network"
Wifikill APK Download
Wifikill App Information
[table id=1 /]
Features of Wifikill Apk
The idea to be able to kick anyone off the network and to gain all the bandwidth to yourself while using a public network is sure tempting enough, but it is not all that this application has to offer to its users.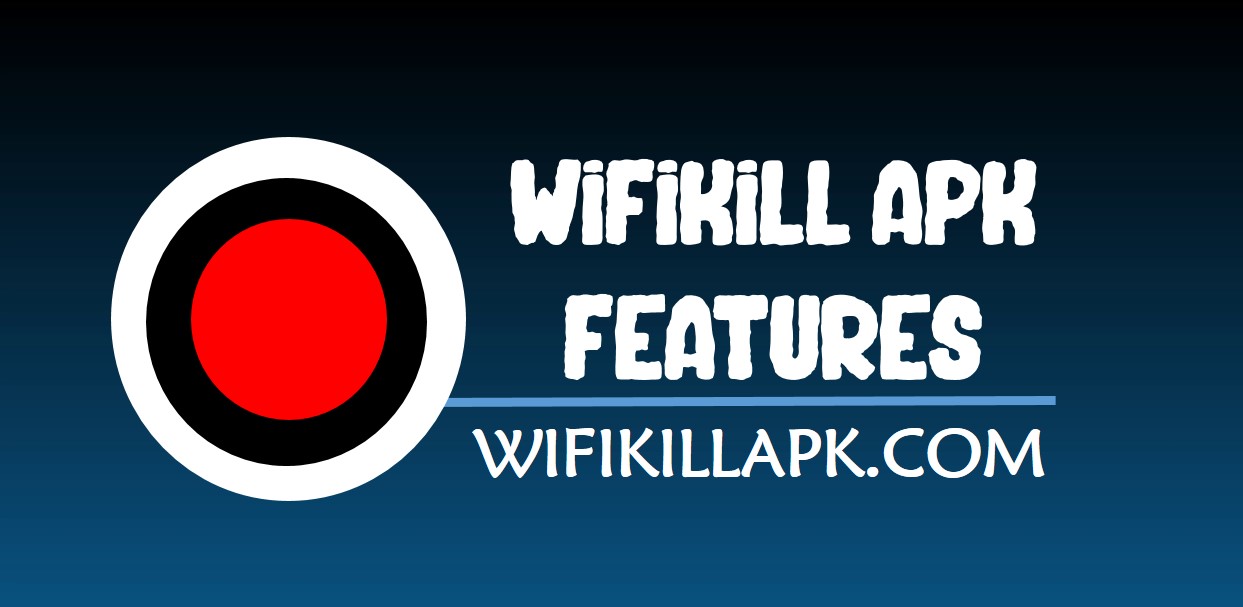 Here we will list the most prominent features of this astonishing app, and leave figuring out how great this app actually is to you.
Completely free
This fantastic app which is incredibly helpful for all of the people that are constantly on the run and have to use public networks is completely free to download and use.
User friendly Interface
Its very straightforward user interface allows its users to gain high-speed internet connection out of public network almost effortlessly and without any hassle.
Runs in background
While the application runs quietly in the background, it will conduct frequent scans for any intruders.
Display all the devices in same Wifi network
Wifikill APK will also present you with a list of all devices that are currently connected to the same network as your device.
Can find names of others very easily
You are in a coffee shop, and you are trying to figure out what the name of that cute girl or boy using the same connection as you are, get some help from this app, as it will show you the names of every device connected to the same network. The chances are that the name is the same.
Check others websites
You can also check what website they are on, and the rate of the data transfer. If you see them checking some stupid stuff, then stay away from them before you loose your precious time. Aren't we lucky to have this feature?
Quickly disable others from the connection
If you are feeling generous though, you can quickly kick them out of the network and disable them from future ruining their precious grey cells. Said that this has nothing to do with the fact that you need high-speed internet without the interruption.
Choose who to stay in the Network
If you are browsing in a coffee shop with a friend, and you are feeling generous, let them stay on the same network, while you kick everybody else out. Choose who stays and who leaves speaking of a public network. Now that is some highly useful app, isn't it?
It would be no fun if we told you about all of the features of this astonishing application now. There are several we intentionally omitted, which you can check out yourself by installing this app on your mobile device!
How to Download Wifikill APK?
If this application were to be available to everyone through Google Play Store, eventually the world will turn into chaos. The one being the fastest in using this app will be the only one using it.
This scenario is one of the main reasons why downloading WifiKill Apk could be a bit tricky if you are doing it for the first time. It takes a bit of research, and a bit of patience, but soon you will too be able to shut out everyone and use the full potential of an available wifi network yourself.
First download wifikill APK file from the above download link.
You will likely be able to get both V1.7 and V2.3.2. You can choose whichever you like, while we do recommend the latter, as it is an upgraded version.
Tap on the release button of your choosing to start the download process. You can follow the procedure's progress on your home screen.
Once the download process finishes, you are all set up for the installation procedure. We will be giving you a step by step tutorial on how to do that as well, do not worry! It is going to as easy as this download procedure!
Steps to install Wifikill APK
Installation procedure might not be as effortless as it would have been with Google Play Store, it is not too much of a hassle either.
However, before you start with the installation procedure, there is one thing you should do first. If you skip completing this step, your device will notify you that the "Installation is blocked."
Go to the setting, and look for the security options. In the Security options, you will find "Unknown sources" option, which is likely disabled. Just tap on the box to enable them.
When you have checked the "Unknown sources", try to locate the downloaded file. It should be in your downloads folder. If not, use the search option to find it.
Once you locate the apk file, just tap on it to run it. Tapping on it will start the installation procedure.
Please be patient as the installation process does its thing. It will be a relatively short process.
When the installation is complete, you are all set up to become a master of any public network with ease!
Read on to get to know how to use the features of this excellent app and how to get all the bandwidth just for yourself!
How to use WifiKill Apk
Alright. You have got your version of the app installed on your mobile device, and now it is time to become the master of it.
First Step
First, of course, you should run the app. It will not require you to be connected to the internet. However, it will execute the scanning process, in the search for other devices connected to the same network, once you hit the "play" button.
Second Step
Once the scan finishes, this great app will show you a list of all current users of the same network or your screen.
Third Step
You will also be able to see the names, data usages, and which websites they are on within the same list.
Fourth Step
Now, you would want to grab a device or two before you kick them out. Choose your first target carefully, and then select it, and drag it to the "grab" option that you can see on your screen.
Fifth Step
Repeat this as often, and as with many devices that you like, because, once they are on the grab list, it is quite simple to kick them out and disable their internet connection.
It is pretty simple and straightforward. Catch the device, pull it and then kick it, without too much hassle or the trouble.
What's New in WifiKill 2.3.2?
Let's just state that this version is the strongest version of them all, speaking of killing powers. It can cut-out more devices from the network than the previous versions of this application.
As with the price, it is non-existent. WifiKill is completely free to download and use!
Additional information that you might find useful is also new to the list, such as the device's network system. You can get all the info that you need about the devices surrounding you within just one app!
Got leeches on your home internet? Use this application to locate them, and kick them out, or control the usage of your wifi data.
Interested in what they are browsing on the internet? Use this version of the app to be able to go directly to the same website as the person connected to the same network. It is somewhat like spying, but not really.
Lean on the WifiKill application to block any UDP protocol with its new blocking system, named; you've guessed it: "UDP protocol Blocking".
By being the newest version of the WifiKill app, this version is sure that many bugs from the previous one are improved. Some of them are as follows:
Some of the devices that have been missing are fixed.
The effectiveness of the application is significantly improved.
The killing problem caused by IP tables' rules is also fixed.
Whether you have ever experienced issues while scrolling URLs or not, with this version, this issue is definitely in the past.
"Service fail" upon starting the app is fixed, and "Force-Close" when the device name did not exist.
Wifikill APK Video Tutorial
FAQS about Wifi kill
Q: Will this app work on non-rooted devices?
A: Unfortunately not. This great app requires your mobile device to be rooted before you use it.
Q: It states "Installation blocked". What do I do?
A: This was a standard issue in situations when one forgot to enable "Unknown sources" before the installation. Please, check the box located by or under it and try again.
Q: I don't want to shut a particular device out, how do I do it?
A: Just do not drag it to the grab list. If the device is not on the list, it will not be kicked out.
Credits for developing Wifi kill
A Polish user named "bponury" was the first one to publish this excellent app on XDA Developers forum, and for that, we are incredibly grateful!