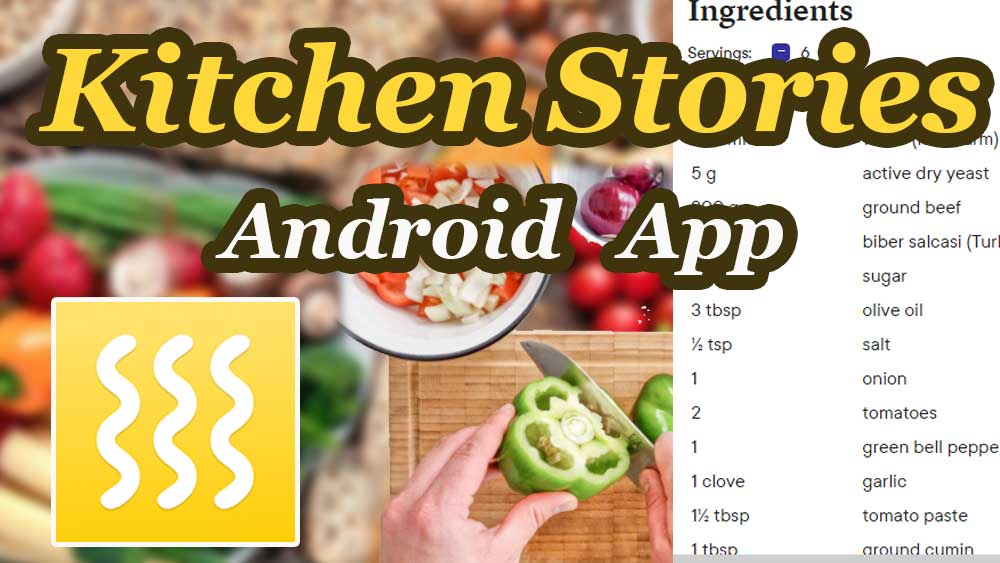 We all like to taste diverse food in diverse ways. Like to prepare the same food in different styles. For that normally we watch some recipe videos, cookery shows and so on. now you can have all your favorite recipes and tastes just in one place. Download the app Kitchen Stories on your Android and enjoy unique flavors of food any time you wish.
What is Kitchen Stories App?
This is an app that includes thousands of different food recipes. If you want to add more flavor and color to your everyday meals and if you want to try new recipes then this is the best platform to take with you. this includes almost all types of recipes we love. Starting from vegetarian diets, bakery, pizza, paste and everything else are here. You will not run out of recipes for your especial occasions if you have this nice app with you. If you love to cook differently then you must have this Kitchen Stories App.
With the help of the app, I am very sure that you can try different recipes belonging to different food cultures and countries. Diversify your taste with the Kitchen Stories.
Features of the Kitchen Stories APK
The app includes many recipes belonging to different food types like soup, dishes, desserts, noodles, pasts, fish, meat, pasta, pizza and so on. can make every meal special if you have this wonderful recipe tool with you. fill your dining table with more flavors and colors.
Here you can see photos of each and every recipe before opening it. As well as time taken to prepare, the name of the chef and the number of likes for the recipe also given there for us to have a brief knowledge about the recipe.
Once you select a recipe you can see each and every detail related to the recipe. Including ingredients, nutritional value, needed tool, time taken, easy or difficult and so on. The steps are clearly described one by one with the images and also videos. This makes the recipe following very easy and convenient. Anyone can cook any recipe included here if you follow the instructions well.
To name a few special recipes included here are: Melon Ceviche Bowl, Yum Nua, Strawberries and cream tart, cheesy pizza rolls and so on.
Using this you also can popularize your own recipes. You can share your recipes with the world very easily. Upload your cooking recipe very easily through this nice tool.
Above are only some of the key points related to the app Kitchen Stories. If you are interested then download it now from any of your favorite app stores.
App Recommendations
There are lots of Android news applications. But most them are have poor interface or content. News applications should be simple and easy to read news on your phone. One such new apk is DISRN apk news app. Brief, smart and faithful news application for Android.
Most Android VPN are paid services. Use this full free unlimited Android VPN to securely browser internet. Hide your identity with Kiwi VPN apk.
Play awesome child hood PC or windows games on your Android phone with ExaGear Strategies. Best PC games emulator available for Android devices.