HushSMS APK could be introduced as an essential mobile application for android users for many reasons.
The application is primarily known as a Short Messaging Services (SMS) app.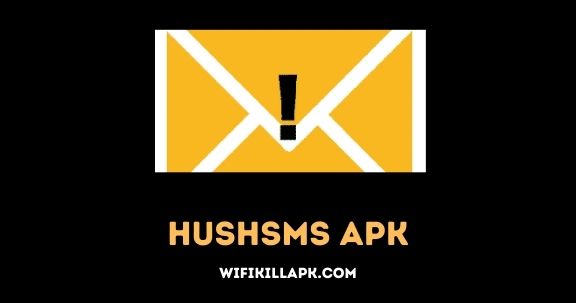 However, HushSMS APK has SMS features ranging from simple type of SMSs to more advanced types of SMSs.
Why Do you Need an SMS App like HushSMS APK?
You might be already thinking that your android smartphone has the SMS feature, and there is no need for another separate app to send SMS.
Well, there are many reasons why you need an App like HushSMS APK.
The main reason is that you can send free SMS using this android application, and there are no charges.
Further, when you compare this feature with your default network carrier's SMS facility, you know that they charge per SMS.
So that, your account balance will get reduced for each and every message that you send using your default network carrier.
Many Android users use this application as an FRP Bypass tool when it comes to the advanced features of HushSMS APK.
FRP Stands for Factory Reset Protection, and this is a security measure established by the android operating system.
However, there are instances where this security measure does not function properly.
Therefore, you will need an app like HushSMS APK to help you with the FRP Protection lock.
How to Bypass FRP Lock Using HushSMS App?
This application has been mostly used to unlock the FRP lock of Samsung Android devices.
However, it works with other popular Android smartphones such as Huawei, Oppo, One Plus, Pocco, Xiaomi, Nokia, HTC, and so on as well.
In other words, you can use the HushSMS APK to unlock the FRP lock on almost any type of android device.
Many other similar apps to HushSMS will not have this facility, and they are designed to unlock the FRP lock on one particular Android smartphone brand.
This app uses "WAP PUSH SL" SMS feature to bypass the FRP lock on android devices.
More Importantly, the HushSMS app has the ability to send SMSs without any information regarding the sender.
So that, the SMS receiver will not know any information about the sender, and it will remain untraceable all the time.
When it comes to FRP Bypass, the "WAP PUSH SL" SMS sends to the locked device from an unlock device is also sent without any sender's information.
Further, it will contain all the information required to unlock your FRP-locked device.